Top 7 Business Best Practices for Building Exponential Success
February 8, 2022 at 6:23 pm
Running a business will take the right amount of effort and planning. Jumpstart your success with these proven business best practices.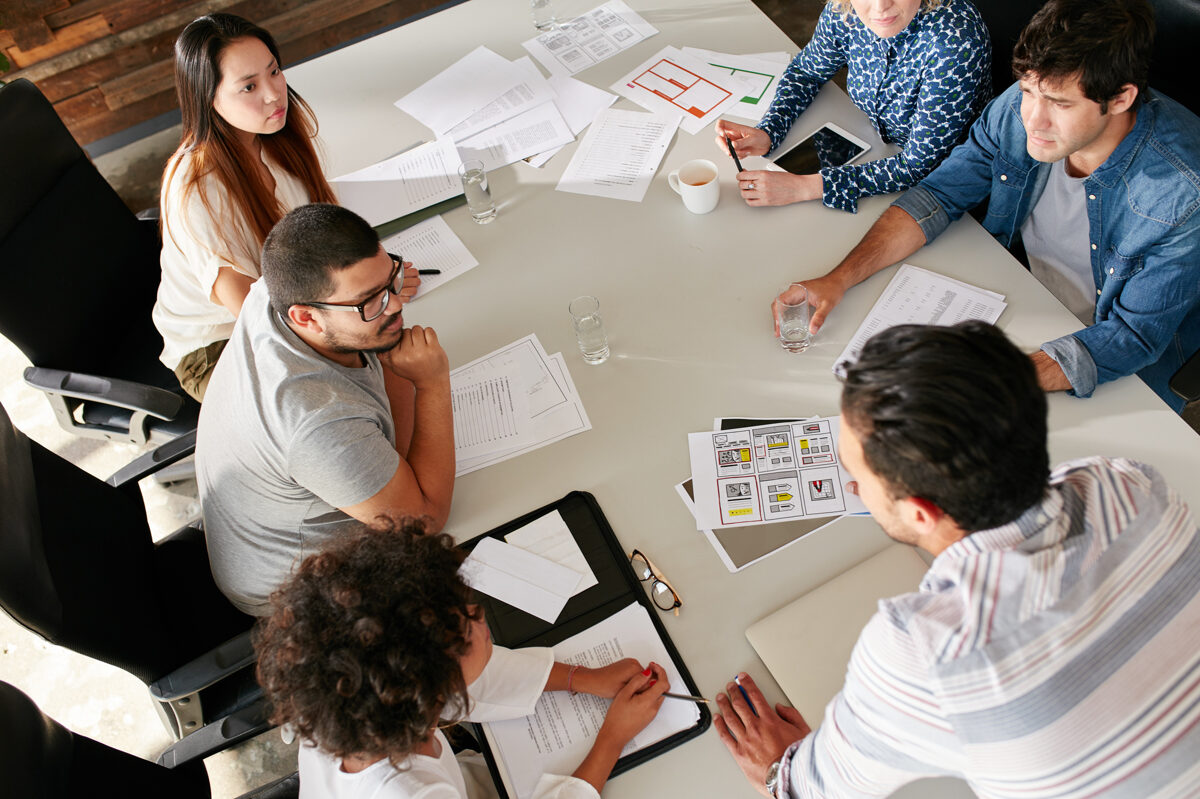 ---
Running a successful business doesn't come by chance. It requires hard work, planning, and a well-thought-out business strategy.
If you want to succeed in today's industry, you need to stand out from the competition. You also need to consider a few business best practices.
While there's no one-size-fits-all recipe for success, these best practices lay the groundwork for growing your small business and succeeding as an entrepreneur in a competitive market.
Check out our list of the top 7 business best practices that'll skyrocket your start-up to new heights.
1. Believe in Your Business (and Yourself)
If you don't believe in your mission and goals, neither will your customers. But that doesn't mean you should dive headfirst into becoming a small business owner with little to no preparation.
Having a killer business idea isn't enough. Your dream needs to be backed by data. Perform market analysis, research your sales margins, and determine product demand.
Now that you know your idea has real potential, you can proceed with confidence. In many cases, your passion and long-term vision will inspire and motivate those around you, creating an unstoppable force.
2. Gain Perspective Through Reflection
When you're getting a new small business off the ground, time can get the best of you. You may find yourself blindly moving from one appointment or meeting to the next, with little to no downtime.
While this is expected in the first few years of development, it's important to take a pause and reflect. Doing so gives you a new perspective on things and the time to make crucial business decisions.
Take a step back and observe your business model and strategy objectively. Be honest about what's working and what's not.
By making small adjustments along the way, you can prevent major, irreversible issues down the road.
3. Find a Mentor
Regardless of how much market research you perform or the passion you have, every entrepreneur needs help. Sadly, it can be difficult for some business owners to accept it.
Everyone can agree that you know your business best, but that doesn't mean you can't benefit from having a mentor.
There's always going to be someone who's been in the industry longer, has more experience, and brings a different perspective.
Instead of rejecting this advice and guidance, welcome it. Nothing says that you have to follow every suggestion your mentor makes, but chances are, you'll learn a thing or two from them.
In fact, you should probably have more than one mentor -- one for each area of your business including finances, marketing, and negotiations.
These industry experts will fill in the gaps of your own know-how and help you build a well-versed team.
4. Get to Know Your Target Audience
Knowing your target audience is a business best practice that transcends time. How can you market your product or service without knowing what your target audience needs and wants?
Start by creating a customer persona. Who is your target audience? Consider things like their geographic location, age, gender, and economic status.
Once you identify your target audience, you can cater to them. When it comes to converting sales, your customers have the upper hand.
You need to 'wow' them, and knowing what makes them tick is step one.
In addition to knowing what your customers want and need, you also need to research what they expect from both your company and your product.
Nothing's worse for your brand reputation than promising the world only to fall short, leaving customers disappointed and dissatisfied.
5. Keep an Eye on Your Expenses
Without a clearly defined budget and financial goals, your small business may be doomed from day one.
Money makes the world go-'round, which is why financial management is one of the most important business best practices to keep in mind.
Becoming an entrepreneur is exciting. Launching the business of your dreams is, well, a dream come true! But the thrill of the experience can sometimes lead to impulse purchases that leave you in the red.
While it does "take money to make money", keep an eye on unnecessary expenses that cut into your bottom line.
Make a list of the essentials you need to get your business off the ground. Anything that doesn't contribute to daily operations and marketing can wait.
Another easy way to save as you grow a business is to outsource certain services like website management and social media marketing.
6. Give Back
Being a small business owner is about give and take. While you may take more than you give in the beginning, it's important to return the favor when you can.
Even if you're just starting out, you probably have something to offer other entrepreneurs and industry professionals.
Are you a whiz with QuickBooks and money management? See if you can help fellow business owners balance their books and reduce overhead.
Don't be afraid to share your knowledge and resources with others. When you put positivity out into the world, it comes back to you.
Giving back will also boost your reputation and may result in future partnerships and business opportunities.
7. Take Care of Your Customers (and Employees)
Continuing on the track of giving back, your customers and employees are the backbones of your business. Even though it was your long-term vision that got things going, without customers and reliable staff, you won't get very far.
Research shows that it takes three times more money to acquire new customers than it does to sell to existing ones.
Incentive and loyalty programs are a great way to not only cultivate repeat customers but attract new ones.
Converting leads into paying customers is only half the battle. Now you need reliable and talented employees to provide top-notch service.
Make your business attractive to potential candidates by offering a positive company culture, benefits, and competitive pay.
Follow these Business Best Practices for Guaranteed Success
We can all agree that there are no guarantees in life. With that being said, adopting some of these business best practices will put you in a better position for success and growth.
Create a business plan and financial goals based on fact, not just passion (although that's important too). Invest in your staff, customers, and yourself.
Don't be too proud to ask for and accept help.
When it comes to your online business needs, BEGO has you covered. For one low monthly price, you'll never have to update or worry about your website again.
Reach out today and check one more line item off your business to-do list!