The Importance of SEO for Your Online Business
If your online business is not using SEO, then it's time to start. Here is a guide to the importance of SEO for your online business.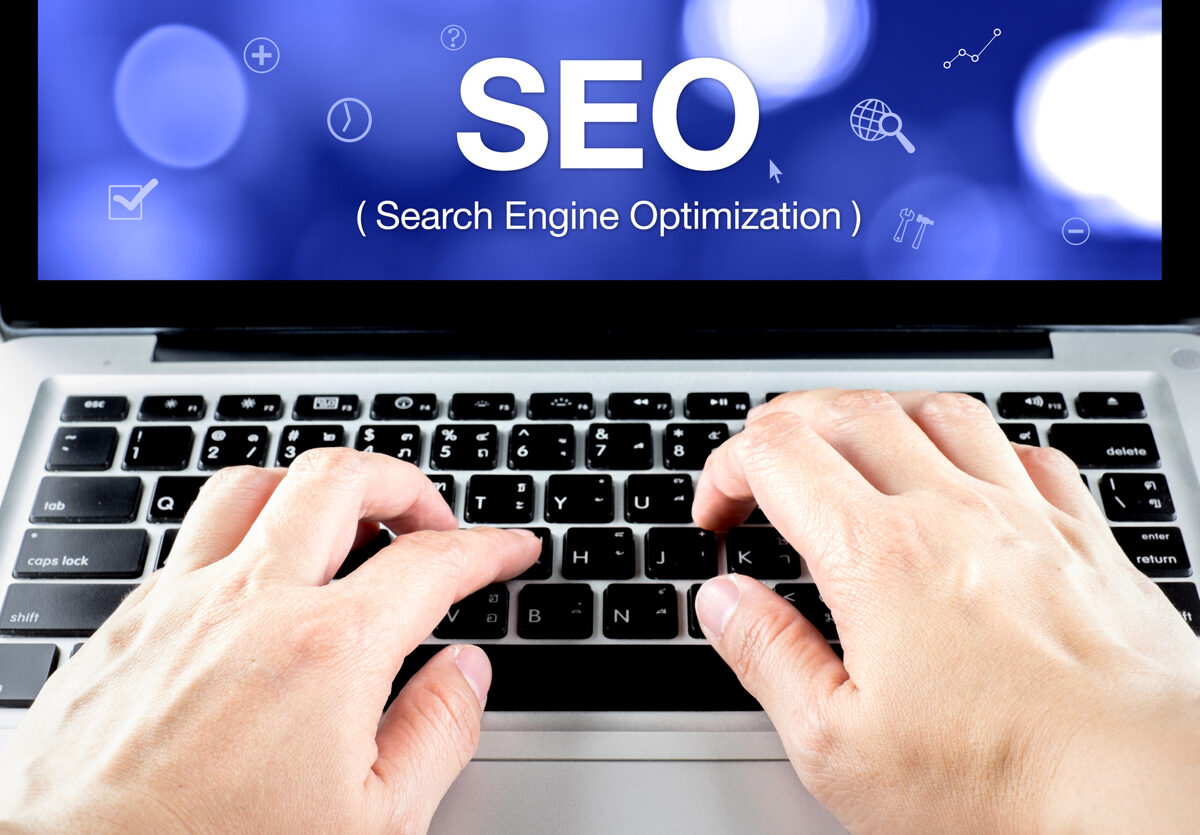 ---
Did you know that 75 percent of people who run an online search never click past the first page of results? This means that if you want to get the attention of users searching for topics related to your industry, you have to make it onto that coveted first page. But much like snagging a spot in Times Square, getting into one of those top slots can be very competitive.
Search engine optimization can help to improve your search engine rankings and keep your online business growing. Read on to discover the importance of SEO and how it can help your business.
What Is SEO?
Before we dive into all the benefits SEO can offer, let's talk some about what it is. Search engines use algorithms to decide which results show up first when a user runs a search for a specific term. Search engine optimization uses the rules those algorithms work off of to help move your site higher in those search engine results.
Very few people ever click through to the second page of search results, so getting your site on the first page is critical. Search engine optimization, or SEO, uses a combination of keywords, links, and other best practices to make your site appeal to search engine algorithms. When a user searches a term related to your site, you're more likely to show up on top of the results.
Improve Visibility
One of the primary reasons SEO is so important for your online business is that it can improve your visibility. As of this writing, there are almost 2 billion websites online, and that number is constantly growing. For context, if you visited one site every second twenty-four hours a day, 365 days a year, it would take you more than sixty-three years to visit them all.
In an ocean that huge, it can be hard to get your website in front of enough potential customers. SEO helps you to get your name in front of more people, and particularly people who are interested in topics related to your business. Instead of casting a wide net, you can specifically connect with the people who are already searching for you.
Increase Web Traffic
Of course, the goal of greater visibility is to increase the number of people visiting your website. Increasing web traffic is critical to growing your online business, even if your conversion rate is low. If you have a conversion rate of 2 percent, increasing your page traffic from 100 to 500 will quintuple your sales.
Even though SEO doesn't guarantee that a user will click on your site, it increases the pool of people looking. And some people may be more likely to trust your company and choose to visit your site simply because you're sitting higher in the search results. A higher ranking makes you seem more reputable and appealing to customers.
Establish Yourself as an Authority
On the subject of appearing more reputable, SEO can also be a good way to establish yourself as an authority in your field. As an entrepreneur, you've spent a lot of time learning about your industry so you can deliver the best experience to your customers. But all that expertise doesn't help you grow your business if customers don't know you have it.
A big part of any good SEO strategy is creating content to highlight different keywords on your site. This content (usually blog posts) is the perfect opportunity for you to show off what you know. You can build a strong library of articles relating to your industry and become a go-to resource for people interested in that area.
Create a Better Experience
You might be surprised to learn that SEO can actually create a better web experience for your customers. Although you may maintain your site well, you likely don't spend a lot of time figuring out how certain pages should cross-link to others. This leaves users floundering with no established path through your site pages.
Another core tenet of SEO is using plenty of links to other areas of your site. This shows search engine algorithms that you have a full site with a lot of resources available to users. Focusing on SEO on your site can improve your internal linking and create a more intuitive path for users.
Connect with Your Audience
Connecting with your audience is the name of the game when it comes to running a successful business. From knowing how to direct your online marketing to deciding what new products to develop, you need to know what your target customer is interested in. 56 percent of customers say that they are more loyal to brands that align with their values. Improving your SEO can help you get more dialed into these patterns and trends.
In addition to strong content and linking, the final pillar of good SEO is using strong keywords. You need to know what keywords are getting high search volumes so you can use those in your site content. Keeping tabs on which keywords are getting the most traffic can clue you into what your customers are looking for and help you better cater to that need.
Discover the Importance of SEO
If you run an online business, strong SEO isn't just a good idea – it's an absolute must. SEO can help to improve your site visibility, increase traffic, and establish you as an authority in your field. It can also create a better experience for your audience and allow you to better connect with target customers.
If you'd like to discover the importance of SEO for yourself, check out the rest of our site at BEGO. We are designed to help get your business online quickly and without any headaches. Get started with us today and stop wasting time and money on websites that don't work.