How about a business website for $500?
September 20, 2018 at 6:07 pm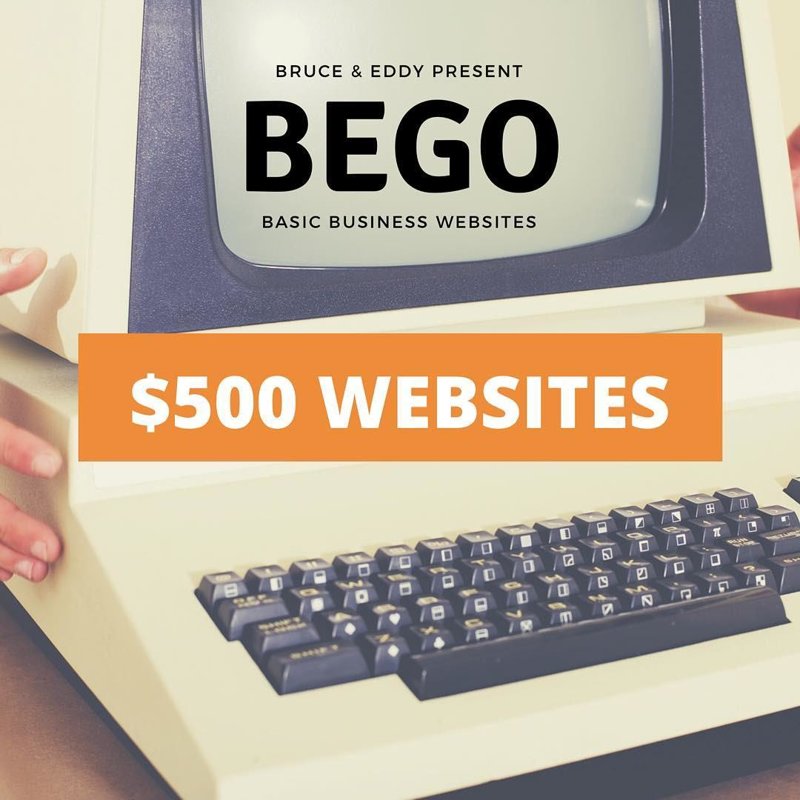 Every business needs a website, but every business does not need a fully custom website with all of the latest bells and whistles. Bruce & Eddy is now offering Basic Websites for Businesses.
---
BEGO is designed to help get your business online quickly and without any headaches. Each website comes with 4 pages for the one-time setup of $500. Add additional pages for the one-time cost of $125 each.
Take full advantage of all of the features for one low monthly price. The monthly service fee includes unlimited content updates to existing pages, free hosting, a free domain name, and free https encryption. No contract.
"Obviously, not everyone has a million dollar budget! BEGO to the rescue!!! Amazing customer service and support. Need a great site at a great price? Use BEGO!!!" — Dave Crockett
Most business websites cost $5,000 to $10,000+. These sites are sophisticated and are designed to be a lead magnet that converts visitors into customers. These sites are great for growing businesses. At Bruce & Eddy, we build custom websites like these every day. But, every business is different. Some businesses simply need an online business card or an online brochure. This is where BEGO comes in!
"When I was looking for a web design company for my startup company, Rustic Rock, I turned to BEGO. If you are looking for a web designer then I suggest BEGO as their support is second to none and very affordable!!!" — Jarrod Hall
You could flex your DIY muscles, take the bull by the horns, and do it yourself. But, this would pull you away from running your business. You would need to learn another system and somehow struggle through putting together a collection of pages. In the end, you may not be happy with the result. But more importantly, what is your time worth?
When you get a BEGO website, we handle everything. We have been building business websites since 2004. We have perfected our craft and can quickly produce a website for your business that communicates your messaging and matches your company brand.
BEGO is the king of low-cost basic business websites.
With BEGO you can get a business website, blog or online store faster and easier than anything else.
For more information, or to get started, visit https://www.bego.site/