Running & Growing a Small Business: What You Need to Know
October 11, 2021 at 3:43 pm

Are you interested in running and growing a small business but don't know where to start? Start here and learn all about it.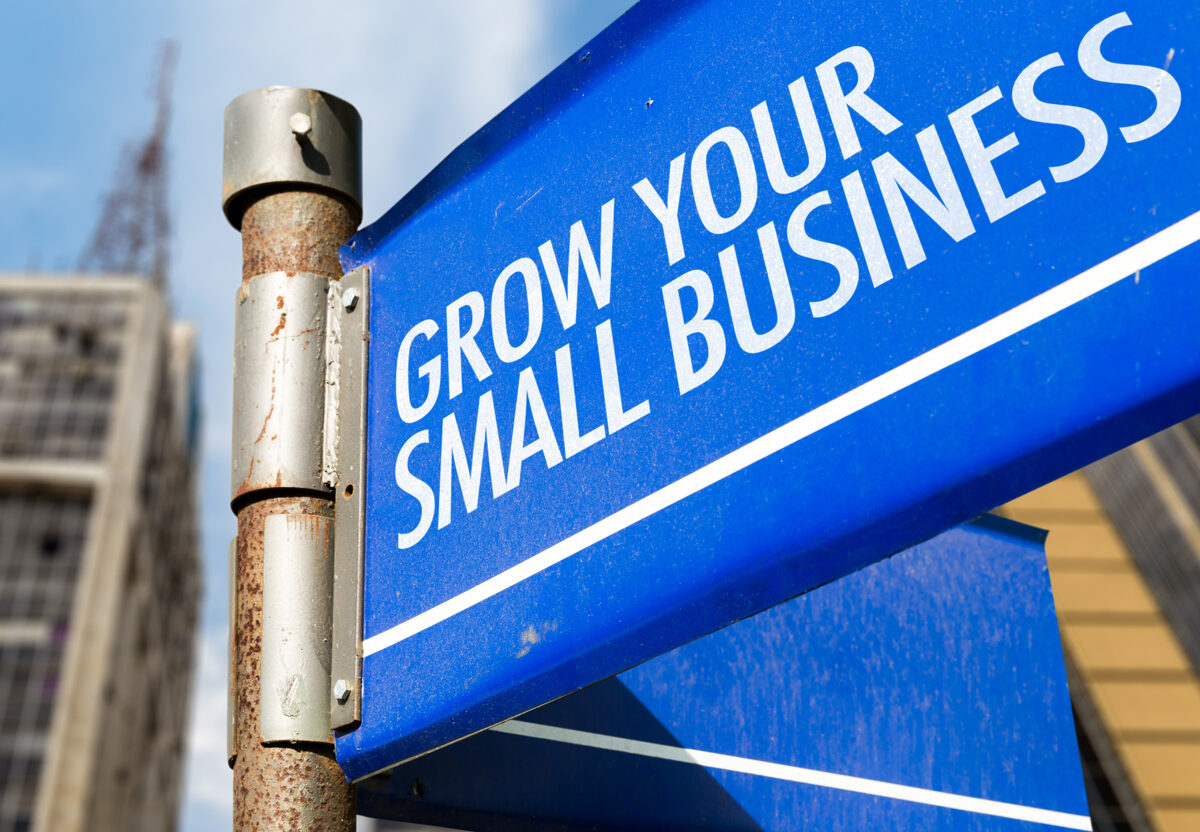 ---
What if you could finally become your own boss?
Many people dream of starting and then growing a small business. But these dreams never come true because they aren't sure how to transform their vision into a reality.
That's where we come in. Keep reading to learn everything you need to know about running and growing your own small business!
Planning Makes Perfect
Before you can get to growing a small business, you need to start it. And we can't emphasize this enough: most of your early energy needs to go into planning for success.
We say "planning for success" because the basics of starting a business are...well...basic. Things like registering your business, getting federal and state IDs for it, and applying for the different licenses and permits you need are all relatively simple.
Before you can do that, though, you need to come up with a business plan that outlines the products and services you are going to sell. And you need to outline the exact customer demographics you plan to appeal to. And if your business will have a physical location, you need to find the perfect place that is both accessible to customers and still within your budget.
All of this is easier said than done. But the more effort you put into starting a new business, the easier it will be to grow that business.
Customer Service Is Everything
We all grew up hearing "the customer is always right." But once you open your own business, you'll encounter some customers that give you a headache. However, if you want to win customers over and grow your business, you really do need to focus on your customer service.
That's because the best marketing that you cannot buy is word-of-mouth marketing. When someone has a great experience at your business, they are likely to tell their friends and family about it, thus increasing your business.
And customer service has become even more important in the era of social media. If someone has a positive experience at your business, they may immediately recommend you to their hundreds (or even thousands) of friends and followers. But they can also put you on blast if they have a poor experience, so make sure you and your employees are always offering top-notch customer service.
Different Marketing Methods
One great way to grow your business is by marketing. Unfortunately, many businesses fail due to business owners either not marketing themselves enough or by marketing themselves very poorly.
For example, local businesses of the past relied on radio and television advertisements. While you can still advertise via radio and TV, the blunt truth is that you are spending a lot of money and likely getting a poor ROI.
If you want to do video advertising, you'd be better off advertising on popular platforms such as Youtube or TikTok. And you can also pay to advertise directly via Google Ads and Facebook Ads.
Speaking of Facebook, don't forget that you can create social media pages for your business at no additional cost. Something like a Facebook page can become an online hub for your business where you show off new products, advertise special events, and generally engage with customers. And such online hubs turn your best customers into brand ambassadors who will share your content with others, and this helps to grow your business even further.
Keeping Records and Creating Goals
One of the less thrilling aspects of running a business is all the paperwork. But it's important for you to keep detailed records of your business. That's because you can use such records to create goals for your business and also to analyze the success of different marketing initiatives.
For example, one basic goal every business has is to make each year more profitable than the last. When you keep detailed records, you know exactly how much profit you generated and can create a reasonable goal (such as making 20% more profit this year than last). You can also drill down and create key performance goals for certain months and/or for quarters of the year.
You can also look back at your revenue in the months after you launch a new marketing strategy or new product. This helps you gauge whether the new marketing or new product was a success or failure. Over time, this gives you a better idea of what your audience wants from your company.
Don't Ignore the Competition
No matter how unique your business is, you will have (or perhaps already have) some competition. This is usually another local business that offers similar products and services. Instead of getting mad at the competition, though, you should use them to grow your own small business.
For example, let's say that your business rival has started throwing parties for the community each month. If you see that the community really loves these events, then you can be reasonably assured they will enjoy similar parties that you put on.
Also, keep a close eye on any new products or services that your competition offers. The success of your business hinges on offering something that someone cannot easily get elsewhere. So if your competition is suddenly offering customers something new and exciting, you may need to go back to the drawing board and come up with some new ideas of your own.
Don't Expect Overnight Success
Whether you are just starting your business or making a major push to grow it, there is one thing you should know. And that is to never expect overnight success!
It takes many businesses a long time (usually three to four years) to generate a profit. And even for successful businesses, it can take a lot of time to find the perfect growth strategies.
But as long as you focus on learning and growing each day, your business is sure to follow suit!
Growing a Small Business: Your Next Move
Now you know some of the best tips for running and growing a small business. But do you know who can help you achieve your wildest business dreams?
Here at BEGO, we specialize in things like web design, website management, and so much more. To discover what we can do for your business, just contact us today!