Analytics for Websites: How to Leverage Data to Grow Online
June 14, 2023 at 10:40 am
Make better, smarter decisions that lead to growth opportunities for your business by tapping into data! Learn about analytics for websites here.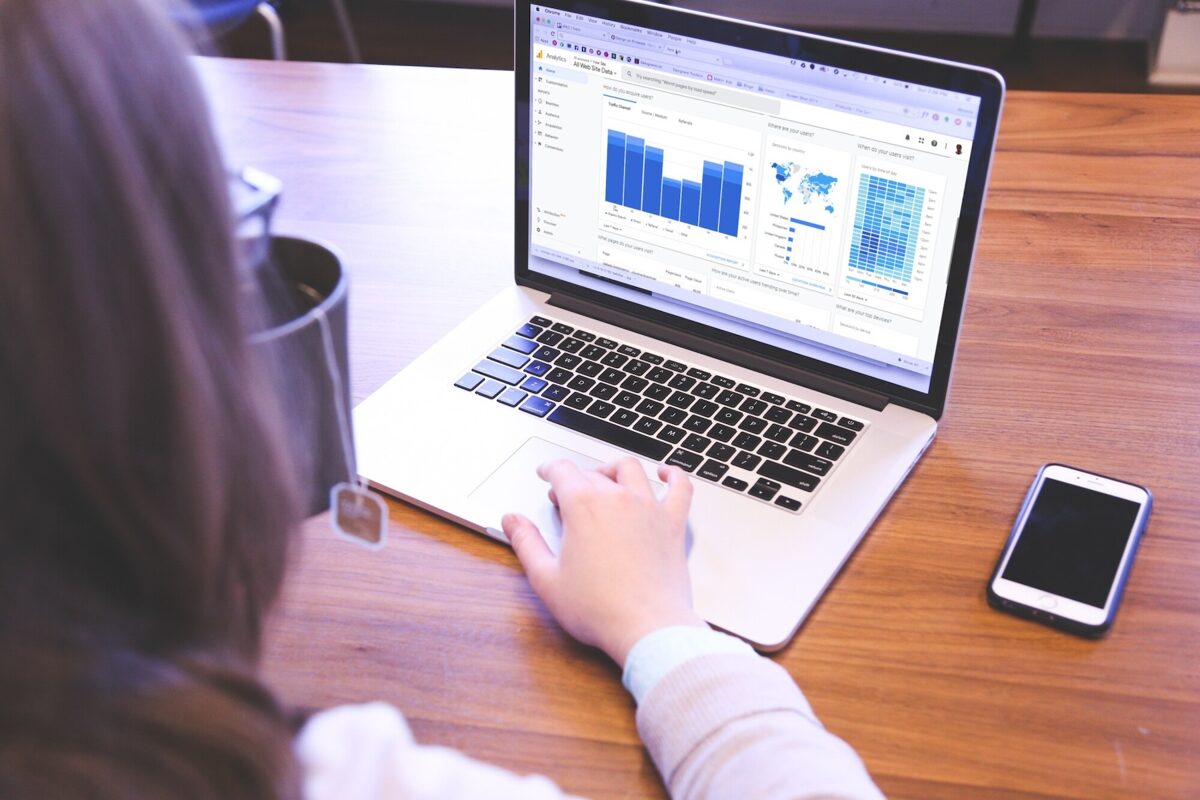 ---
Around one-third of small businesses in the United States still don't have a website. This is despite the fact that 93% of American adults use the Internet today. While the importance of having a business website can't be overstated, it's not enough to simply "have" a website.
To succeed and thrive online, businesses must harness the power of data analytics. That's where analytics for websites come in. By leveraging website analytics, you can gain valuable insights into your audience, track performance, and make informed decisions that drive growth.
In this blog post, we will explore how you can use analytics to your advantage and maximize your online presence. Ready to take your business website to the next level? Then keep reading!
Set Clear Goals
Before diving into analytics, it's essential to define your objectives. What do you want to achieve with your website? Common goals that businesses set for their website include:
Increasing sales
Generating leads
Improving user engagement
Having specific goals will help you focus your efforts and measure success accurately.
Choose the Right Analytics Tool
To leverage data effectively, you need reliable website analytics tools. For example, Google Analytics is a popular and powerful option that provides detailed information about your website's performance. One of the benefits of this tool is that it offers a wide range of metrics and reports, including:
Traffic sources
User behavior
Conversion rates
There are also other tools available like Matomo and Adobe Analytics that offer unique features and customization options to suit your specific needs.
Track Key Metrics
Once your analytics tool is set up, focus on tracking key metrics that align with your goals. Some essential metrics to monitor include:
Website traffic
Conversion rates
Bounce rate
Traffic sources
You can regularly review and analyze these metrics to make data-driven decisions for continuous growth.
Understand User Behavior
Analytics allows you to gain insights into how users interact with your website. Using tools like heatmaps and click tracking helps you to understand which sections of your pages attract the most attention. This information can guide you in optimizing your website's layout, improving navigation, and enhancing user experience.
Ultimately, it allows you to make data-driven decisions. You should regularly review your analytics reports and identify trends, patterns, and areas for improvement. For example, if you notice a high exit rate on a particular page, investigate possible reasons and implement changes to keep visitors engaged.
Making the Most of Analytics for Websites
In the digital landscape, leveraging analytics for websites is essential for online growth. Analytics is a continuous process, so be sure to regularly analyze data, adapt your strategies, and watch your online presence thrive.
If you are looking to get the most out of your small business website, partner with BEGO. We are committed to ensuring your business's online presence is as strong as it can be. Contact our expert team today to learn more.