Website Accessibility: 5 Ways to Make Your Business Site Inclusive
A website that's accessible is one that earns more business. Learn how to improve website accessibility (and ways we can make it a reality) in this article.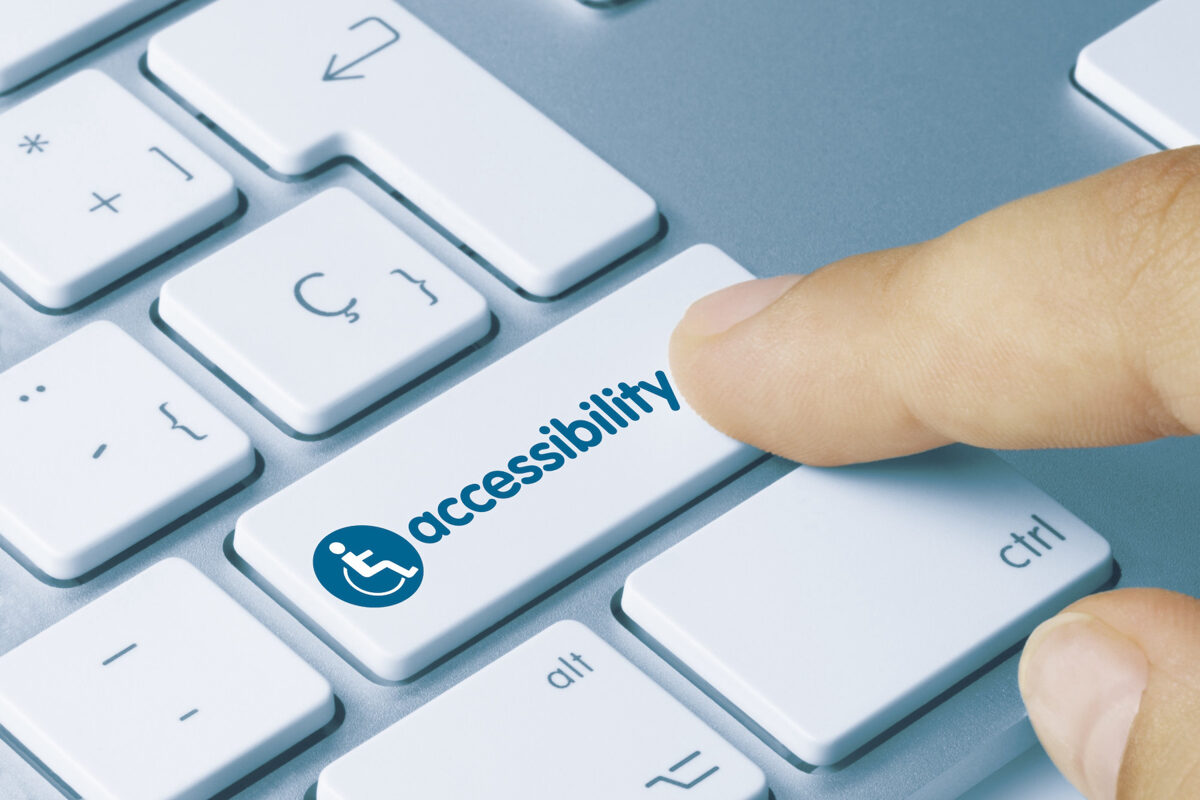 ---
In today's digital age, having an inclusive website is crucial for any business. Making your website accessible to all users promotes inclusivity and expands your business's reach. Around 1 in 4 American adults have some type of disability, including issues with cognition and vision.
In this blog post, we will look at how you can improve website accessibility to ensure that it accommodates everyone. This includes those with disabilities.
These include using clear and simple language, ensuring keyboard accessibility, and more. Let's get started!
1. Use Clear and Simple Language
When creating website content, it's essential to use clear and concise language that is easy to understand. Aim to avoid jargon or technical terms that may confuse users.
Remember, your visitors are likely to have diverse reading levels and language abilities. Therefore, aim for a straightforward and inclusive tone. This approach also benefits non-native speakers and those with limited literacy skills.
2. Ensure Keyboard Accessibility
Due to mobility issues, some visitors may not be able to navigate your website using a mouse or touchpad. Therefore, it is vital to ensure that your website is fully navigable using only a keyboard.
We recommend that you test out your website's functionality using keyboard-only navigation. Check that all interactive elements can be accessed and operated without a mouse. These include links, forms, and buttons.
3. Provide Alt Text
Almost 5% of American adults report blindness or serious difficulty seeing. While images play a vital role in website design, they can be a barrier for visually impaired individuals.
By adding alt text to your images, you provide a textual description that can be read aloud by screen readers. This allows visually impaired users to understand and engage with the content of the image.
4. Caption Multimedia Content
In addition to images, videos and audio content are increasingly popular on websites. However, they can present challenges for individuals with hearing impairments.
More than 6% of American adults report deafness or serious difficulty hearing. This is why it's an important consideration when designing a website.
Including captions or transcripts for multimedia content allows deaf or hard-of-hearing users to understand the information being conveyed.
5. Test for Accessibility
Finally, we recommend that you regularly test your website for accessibility. This is essential to identify and address any potential barriers. It can help to conduct user tests with individuals who have disabilities to gain valuable insights and feedback.
By actively testing and improving your website's accessibility, you demonstrate a commitment to inclusion. Ultimately, it helps to create a more user-friendly experience for everyone.
Unlock the Power of Website Accessibility
Creating an inclusive website is essential for several reasons. These include legal compliance, ethical responsibility, and business success.
The above-mentioned business website accessibility tips will ensure your website is accessible to all users. Remember, accessibility improves the user experience and helps you reach a wider audience.
Here at BEGO, we help small businesses create impactful and accessible websites. Click here to get in touch with our team and learn more. We look forward to speaking with you.