What Are the Best Website Theme Ideas?
October 31, 2023 at 10:10 am
When it comes to building a website, the options really are endless. This guide has some of our favorite website theme ideas.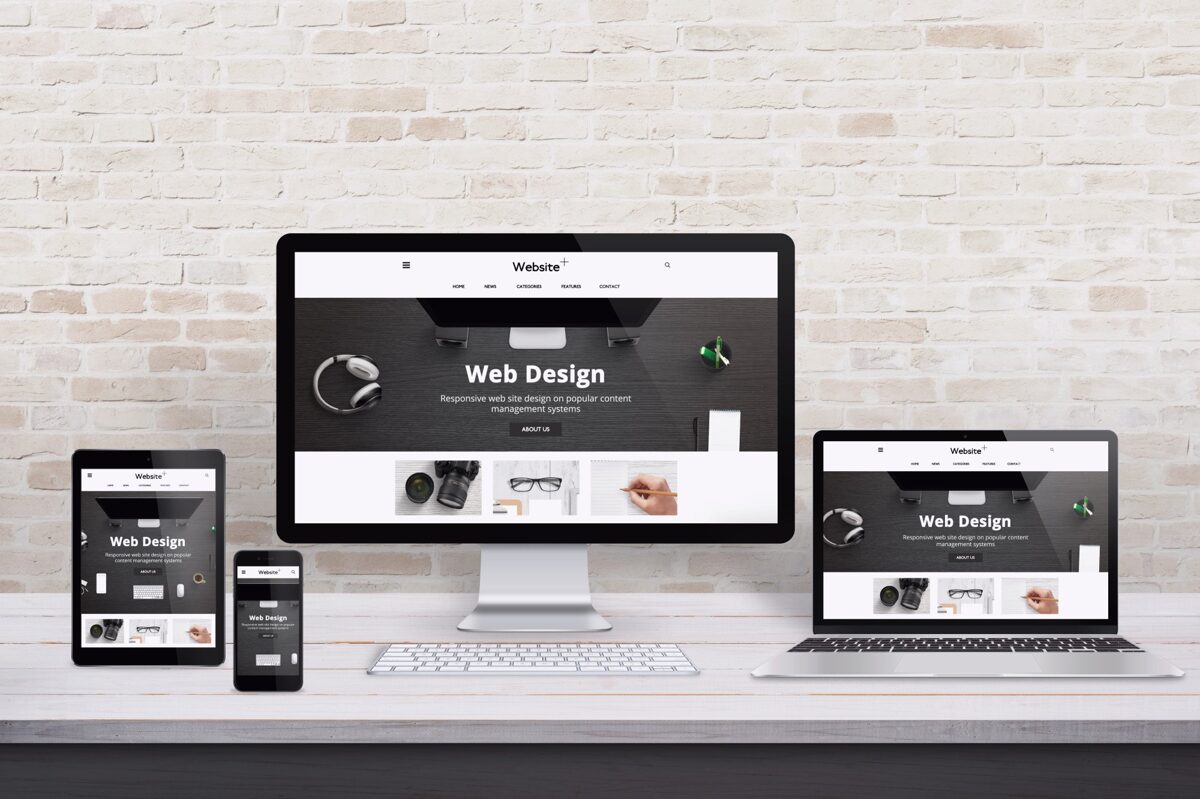 ---
As you begin the painstaking steps of building your brand from scratch, you'll soon realize that your journey is shaped by the creation of various assets.
There is your social media presence, your branded merch, your brick-and-mortar location, and, of course, your website. This last one is arguably the most critical to your success.
One in four customers will straight-up ignore a company if they cannot find it online, while close to 80% will consult a company's website before making a purchase decision.
Getting your website right is crucial, and this starts with the right website theme ideas. Here are some of our favorite options to inspire you.
Hyper-Minimal
When designing a website, sometimes less is more.
A hyper-minimal theme is one that is increasingly popular across all sectors and is characterized by lots of blank space, sparse information, and a heavy focus on visuals. There are many types of websites that deploy this.
Major consumer brands such as Apple or Goop make use of this, as do sites that wish to create hype or mystique around an upcoming event or venue opening.
With the right copywriting and visual storytelling, even a small business website can get a lot out of minimalism.
E-Commerce
If you want users to buy directly from your site, then a different approach is needed. Since your site is your store, your theme needs to offer a shopping experience.
The e-commerce theme is much more "heavy" than a standard website.
Building a website in this way requires lots of links, high functionality, visuals, and a level of user intuitiveness that is not needed for other website themes.
It's a lot more effort, but the financial benefits of creating a user-friendly digital store can be significant.
Portfolio-Based
Maybe your business is a one-person show, whether you're a freelancer or a solo entrepreneur.
In this case, your website should be more about showcasing the work you have done in the past, to convince new customers to hire you in the present. This is where the portfolio theme comes in.
This is characterized by clean layouts and a clear, ordered list of your work. It's like an album or a resume in digital format, one that gives a clear idea of who you are, what you do, and how well you do it.
For many one-person businesses, WordPress is the most common platform for creating portfolio-themed websites.
Magazine-Style
Sometimes, your website is more about establishing thought leadership and reputation than driving sales or building awareness. This is where the magazine theme comes in.
This is when your website is structured to look like popular online mags such as VF, Vice, Slate, The Cut, and the like. It's when your website becomes a platform for disseminating opinions, information, tips, and insights related to your brand and your business.
This is a very front-heavy approach from a content production perspective, but the long-term benefits can be huge.
Bring the Best Website Theme Ideas to Life
Finding the right website theme ideas requires an understanding of your brand, your industry, and your audience.
For this reason, we are here to help. At BEGO, we can offer you all of the visual assets and technical support to bring your website to life, whichever theme you decide on. Get in touch to find out how we can help