Organic Fair Trade Tea Website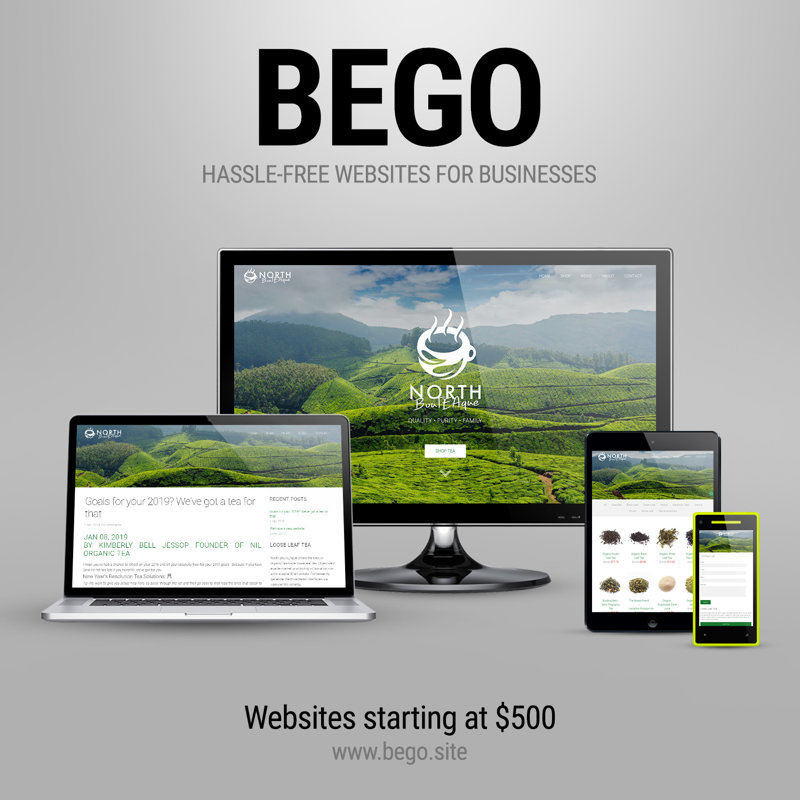 North BouTEAque approached us after a failed attempt at building their own website with Weebly. We were able to quickly build and launch their mobile responsive e-commerce website with over 50 products.
North BouTEAque originally reached out to our parent company, Bruce & Eddy, to design their logo. They had very specific requirements that we were able to meet and exceed their expectations in the first round of design.
North BouTEAque is a family owned and operated small business that has had great success at various swap meets and farmers markets. They are wanting to expand their business to online and brick-and-mortar sales. This BEGO website has helped them to reach one of their goals faster and cheaper than originally anticipated.
---
Our family owned and operated tea business has brought us together in many ways. Enjoy a cup as you cherish moments with your loved ones, give a bag to a treasured friend, support a family that gives back globally! Their family has been in the tea business and lovers of all things tea for many years. Their supplier, which also a family member, gives 25% of profits to kiva.org. Kiva is an international nonprofit, founded in 2005 in San Francisco, with a mission to expand financial access to help underserved communities thrive.
Learn more about North BouTEAque at their new BEGO website here: https://www.northbouteaque.com/
Get your business online with a BEGO website. BEGO is the king of low-cost basic business websites. With BEGO you can get a business website, blog or online store faster and easier than anything else.
Find out if BEGO is right for you!
SCHEDULE A FREE DEMO
See for yourself how it works.
Schedule a free demo today.