6 Social Media Marketing Trends to Look Out for in 2022
December 9, 2021 at 4:45 pm

Social media is one of the most powerful tools your company can use. Don't miss these 7 social media marketing trends that will dominate in the new year.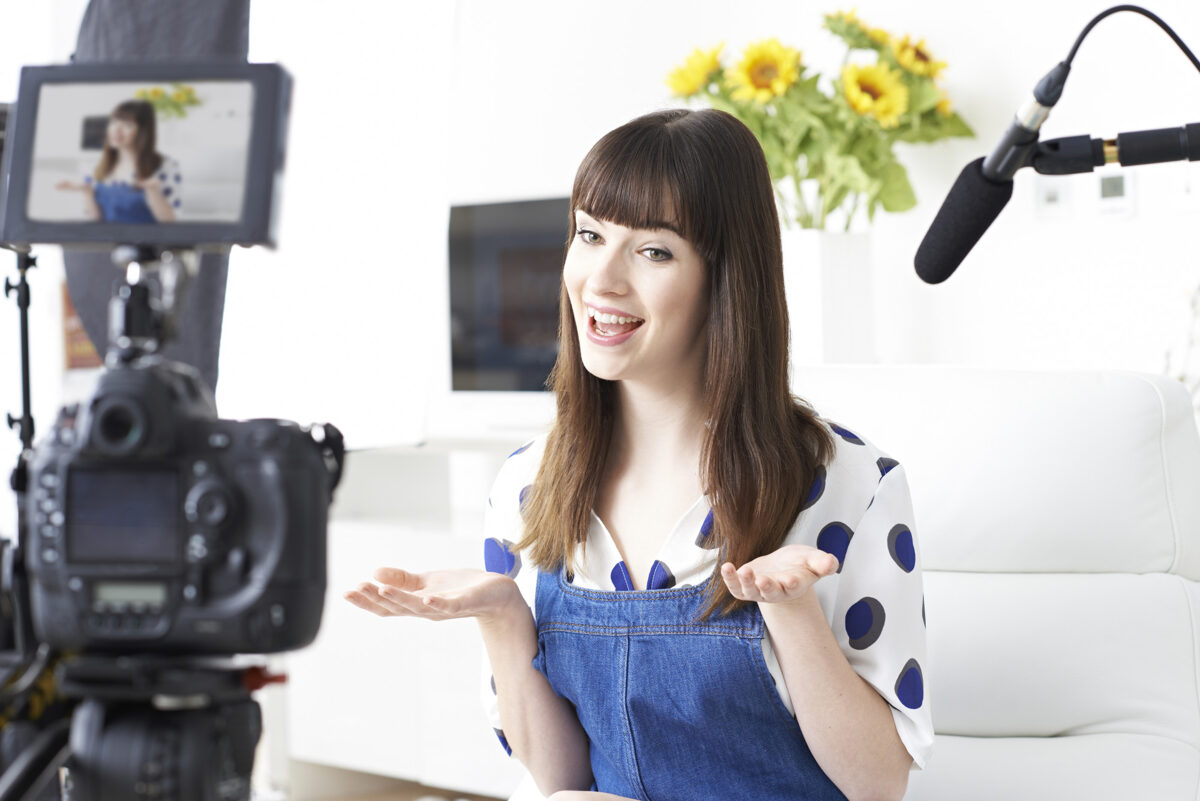 ---
With people becoming more intentional with the amount of time they spend on social media, it's important to grab users' attention while you can, which is where taking advantage of trends can come in handy.
To take advantage of social media marketing trends, however, you have to stay ahead of the curve. Today, we're here to help you do exactly that.
Read on to learn about 7 of the biggest digital marketing trends to be on the lookout for in 2022.
1. Take Advantage of Reels
Instagram Reels are poised to make a big difference in the way the platform runs. With the success of TikTok, video content is becoming more and more popular, and — whether you like it or not — it's going to become a core aspect of a lot of brands' content strategies.
If you're new to this kind of content creation, though, it's important to note that a lot of attention spans have shortened over the years, making the need for excitement that much more important. That means your Instagram marketing strategy needs to cater to this, and you're going to have to learn to leverage your content with market needs.
2. Long-Form Content Is Making a Comeback
With that being said, though, there is still a place for long-form content on the market — you just have to know where to use it. For TikTok, that means 3-minute videos, and for Instagram Reels, that means 60-seconds.
While short videos are perfect for conveying a certain message, long-form content gives your audience a bigger chance to connect with you fully. These days, people want to do exactly that.
That's why vlogs have always been so popular. Humans are naturally curious, and we like having insight into another person's day-to-day. If you can find a way to leverage that curiosity in your long-form videos, you're going to be set.
3. Don't Shift Your YouTube Focus
So, while YouTube Shorts are popular, and you can upload them, users on the platform are still going to want long-form content that goes more in-depth. A lot of creators that gained popularity on TikTok eventually move over to YouTube so they can go more in-depth for their viewers — especially if they're creating educational content.
You definitely shouldn't neglect Shorts in your business marketing strategy, but don't forget about your longer videos along the way. There's still a space for them, and your viewers are still interested.
4. Livestreaming Is Crucial
Amazon, Twitch, TikTok, Instagram, and even Facebook have created room for live streams on the market, and they've become quite the hit over the last year — they're not going away just because it's a new year.
It's a great chance to connect with your followers in real-time, and it's the perfect way to show things throughout your day-to-day. If you've been wanting to test out new content (say gaming, for example), hosting a live stream to let your followers have their opinions heard is an amazing way to test the waters before you start publishing anything about it.
Livestreaming can make a huge impact, but it's also temporary enough to not be a big deal if things don't go well. If you're new to it all, don't be afraid to try a few different things before you commit to streaming a specific thing!
5. Audiophiles Unite
Podcasts and audio content is something that's been on the rise for the last few years, but it's not going away any time soon. With the return of long-form content, as we've already talked about, it's even better to hop on this train now if you've been gifted with the ability to talk.
Whether you want to deep dive into stories or interview people on different topics, the possibilities for podcasts are great. They're even bigger with platforms like Clubhouse and Twitter's newest addition, Spaces. A lot of users are turning to the internet for educational content — especially when it comes to social issues — and audio platforms provide a great space to give them that content.
On the other side of that, you can also turn your podcasts into videos and post them on YouTube. This isn't a standard for having a creating one, but it is something that a lot of creators do, especially if your brand is yourself.
6. Head Over to TikTok
As we've mentioned already, TikTok is the leader in short-form video content at the moment. Instagram Reels and YouTube Shorts didn't come along until after this app gained popularity. Snapchat even joined the game by adding a video tab that users can upload longer videos to.
In 2022, you should work to take advantage of this platform. It's also one of the few that pays its creators, meaning you have a chance at gaining access to the creator fund, though you have to meet a few requirements.
Remember, you can also host live streams on this app, and it's a great place to collaborate with other creators. With features like "stitch" and "duet," it's easy for your followers to interact with your content in ways they haven't before.
Don't worry, though, you can turn off access to sharing, duetting, and stitching if the need ever arises.
Which of These Social Media Marketing Trends Are You Going to Use?
Now that we've gone over a few social media marketing trends to be on the lookout for in 2022, have you decided which you're going to take advantage of? The best part about these trends is that they're pretty easy to include in existing social media strategies. You can post content from Instagram Reels onto TikTok and achieve the same effect.
If you have questions, we're here to help. Contact us today to learn more and get started.