The Best Startup Ideas for 2022
April 14, 2022 at 9:26 am
So you've decided to become boss. All you need now is to come up with a business idea. Keep reading as we cover the best startup ideas for 2022.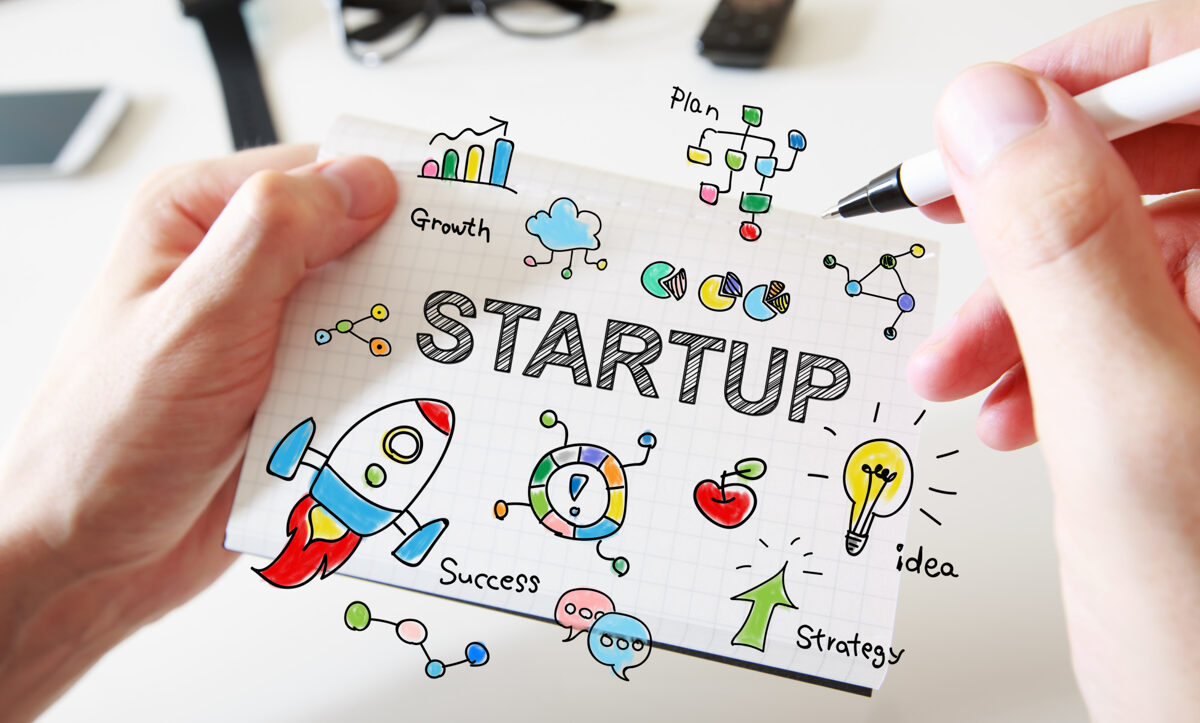 ---
Did you know that almost 5.5 million new business applications were filed in the United States last year?
If you're an entrepreneur at heart, you're probably thinking it's about time to tap into that passion. Before you can start filing paperwork, it's important to have a clearer idea of what your business is going to offer the masses.
Are you wondering which types of things can bring you some mad cash? Keep reading to learn all about the best startup ideas for 2022.
Become and Writer and Publish Books
Starting a business can be as easy as writing books on your word processor. From there, you can self-publish them. If you have one or more books in you, then you can start building a following of people who relate to your beautiful words. Whether it's fiction, nonfiction, poetry, or all of the above, your audience is out there waiting for you.
Don't forget to create a dedicated website so it's easy for potential readers to learn about you and your work. If your passion for literature is limitless, then you could consider publishing the work of others and creating imprints for different genres, such as fantasy, science fiction, noir, and much more.
Create a Subscription Box Service
Another big trend for small businesses involves subscription boxes. People love receiving regular boxes in the mail because it's like looking forward to Christmas every month. There are many different types of subscription box services out there so it's crucial to hit on something that hasn't been done before.
It's worth spending some time thinking about what your passions are and how they can be translated into a monthly box for potential subscribers. You can get the creative juices flowing by paying attention to what's hot right now.
For instance, many people are going crazy for pop-culture merch, shaving supplies, craft materials, delicious food, and so much more.
Let Parents Know About Your Daycare
Do you love kids? If you've enjoyed raising your kids or looking after your friends' children, then you should consider starting a daycare service. Many people in America find it difficult to work a 9 to 5 while also watching their children the whole time.
Since the options are limited, you can take advantage of this need with a business investment. Aside from launching a site, you can also create a safe environment within your home where the children can play without any worries.
Don't forget to get plenty of things that will keep them entertained. From movies to backyard games, the possibilities are almost endless.
Cook Plant-Based Food
Do you want even more business ideas? Plant-based food has been taking the world by storm. Not only is it delicious and exciting but it's much better for people's health than animal products.
With this in mind, you could sell people your plant-based creations from the comfort of your kitchen. Whether you specialize in dessert or main dishes, people often prefer home-cooking over any processed stuff so you're sure to build a following with enough effort.
You can even post eye-catching photos of your food on your website so people can start drooling before they even place their orders. The hungrier the person is, the more food they'll end up ordering. Simply put, you can make a killing from a plant-based menu.
Deliver People's Food
If you're not much of a cook, then you could take out one or more business loans and launch a food delivery service. Nowadays, more and more people are preferring to get their food delivered to their front doors. It sure beats getting dressed up, driving around, and then having to wait in a restaurant after dealing with a waiter.
By streamlining the whole process, you can emphasize the part that matters most, eating amazing food. Make sure you have a reliable set of wheels and don't forget about a reliable GPS as well. The last thing you'd want to do is drive around town looking for a confusing address as someone's food gets cold.
When you're prepared, you won't have to worry about any of that.
Groom Cute Dogs
Pet grooming is a job that's easy to love because you get to see a ton of cute faces. Plus, you can cuddle with them after you've given them a wonderful doggy glow-up.
People often want to see what you're capable of before they give you their business. That's why it's a good idea to show pictures of your work on a website. Once they lay eyes on the French poodle you turned into a superstar, they'll certainly call you for an appointment without a second thought.
Build an App
Most of us can't imagine life without apps. Smartphones are attached to everyone's hip and you can capitalize on that by making their lives even easier.
With a great idea, it's possible to get thousands of downloads if not a million or more. Once you've mastered one app idea, you can enlist the help of some reliable friends and come up with others so that the profits never stop.
Most people prefer free apps. The way you can make money is with ads and in-app purchases.
Not every app needs to solve a life problem. Most people play video games on their smartphones rather than on a console, so you could even make awesome games.
Are You Ready to Launch the Best Startup Ideas?
Now that you've learned about the best startup ideas for 2022, you can take your amazing concept to the next level and turn it into a full-fledged reality. Even the greatest businesses had to start from step one.
When it comes to launching a business online as smoothly and as quickly as possible, look no further than BEGO's services. For an affordable monthly price, we can give you as many technological features for your site as you need. Plus, updating your website is as easy as shooting us a text or email.
Feel free to reach out with questions.