Make Getting Repeat Customers Easy With These Repeatable Steps
Getting repeat customers is much more cost-effective than acquiring new ones. Here are the steps you can take to achieve this coveted goal.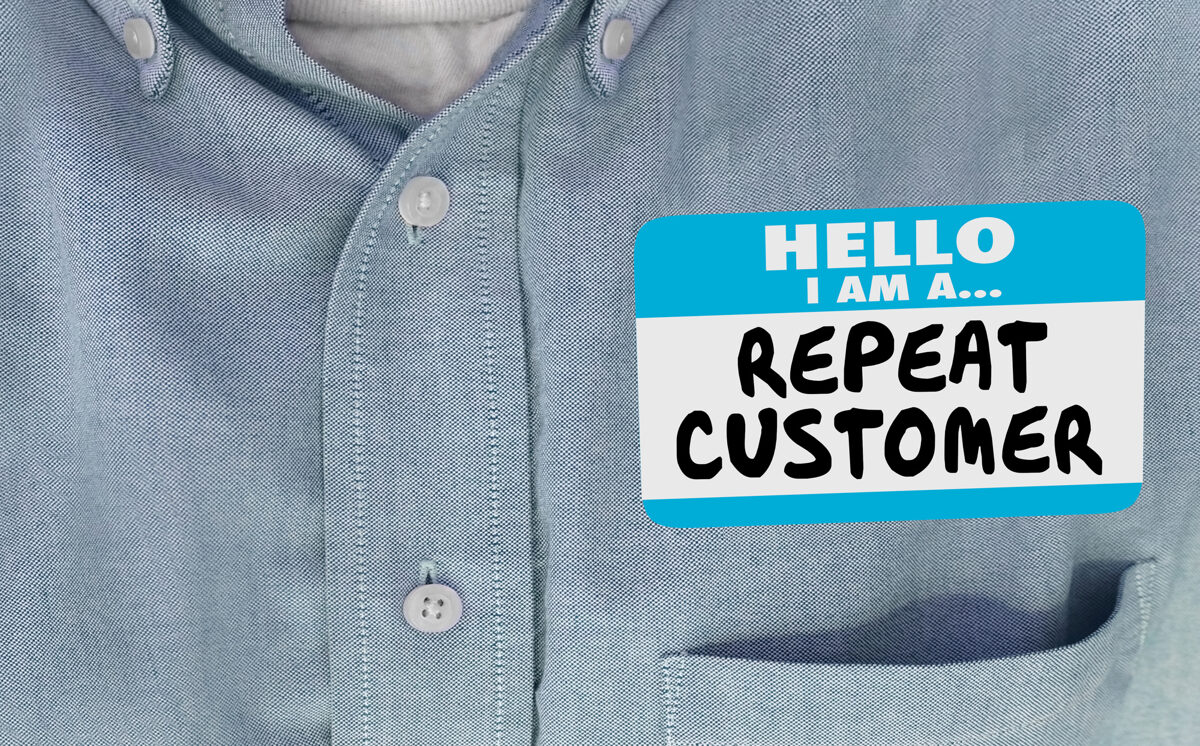 ---
More than half of customers say they would spend 57 percent more on a brand they are loyal to. Repeat customers bring many benefits to your business.
They add loyalty to your reputation, which creates a valuable image of stability. Their loyalty opens up your customer pool to better, more lucrative consumers.
If you aren't getting enough repeat customers, you should know how to change that. Here are repeatable steps to win back more customers to your business.
Get To Know Your Customers
It's essential to understand your customers because different people want different customer experiences. Many customers respond well to a single point of contact for questions or issues. Another group may be looking at celebrity endorsements.
Target the use of your business resources by understanding what will be effective. Be sure to provide information about the causes you support. Stay in touch with regular emails that provide product updates.
When you talk about the causes your team supports, it can improve your brand awareness. Ask for feedback and respond to every review or comment. Many customers value personalized attention over a generic response.
Even negative reviews are good because it gives you a chance to learn from your customers. They're also an excellent opportunity to provide stand-out customer service and result in a satisfied customer.
Make Buying Seamless
Make browsing through your catalog easy and fun so that customers will spend time on your website. It's fun to place an order if you don't have to find your credit card or input an address. The first time a customer enters their information, suggest that they create an account, so they don't have to enter it again.
Test how your website responds when a customer clicks through to view a product. Are they returned to the page they left or sent back to the beginning, scrolling through products they've already seen? Most people will give up and leave your site.
When ordering is seamless, customers will buy before they realize it. If a customer leaves before they complete their purchase, send a polite reminder email. They may have been interrupted and will appreciate the nudge.
Have a Social Media Strategy
Meet your customers where they hang out on social media. It's not enough to create a profile on the main platforms. Create a strategy that tailors your content to different audiences.
Product-based posts are the norm for most business accounts, but that misses the mark. Customers want to feel like they're part of your team. You can gather them closer by posting interesting behind-the-scenes videos.
You could show them parts of your manufacturing process or a time-lapse of your team's steps as they design a new product. You can use images instead of video as long as the captions are creative and fun. Always include a link back to your website or contact information.
A direct link to an order form is an excellent option if your post is specific to a product. You may be surprised how many people will click through to buy from an engaging social media post.
Use posts to show someone the benefits of your product. Show them how your product will help them in their daily lives. If your reasons resonate, customers will feel connected to your brand.
Twitter and Pinterest are two platforms where your image matters. You can share colorful infographics with facts about your products. Link the images to an article that expands on the idea.
A great way to make a solid connection with your customers is to use social media to support a cause. Build partnerships with businesses and organizations that support the same cause. Choose something you can genuinely support and find a way to align your cause with your brand.
Use Customer Loyalty Incentives
Create a customer loyalty program but go beyond the traditional programs that offer points for dollars spent. These still work with many customers, but some Millennials value access to exclusive offers more than loyalty points.
Offer incentives for members who endorse your product or express their loyalty on social media. This behavior is a valuable endorsement of your brand and a great customer acquisition strategy. Customers want innovative experiences and partnerships on social media channels.
At the face-to-face retail outlet, punch cards are a simple way to reward customers for repeat business. You can be creative and reward customers with special stamps or stickers instead. When they fill a card, be sure to offer a bonus product as a nice surprise.
Loyalty might not mean increased purchases from a loyal customer. It might translate into a larger base of new customers through referrals. Consider an affiliate program as a way to reward loyal customers.
Focus on Customer Service
Give customer service representatives the power to make decisions when they receive a complaint. If they can offer a discount on a customer's next purchase, it can go a long way toward repairing the bad feelings that can come with an issue. Your customers appreciate it when you go above and beyond to take care of them.
When a customer realizes you are putting their needs first, it can be a refreshing surprise. Give your team the ability to take other actions, including shipping a replacement product or providing a full refund. This builds loyalty, and you may have acquired a lifetime customer.
Make your website interactive by creating a live chat option. Customers appreciate the option of having their questions answered on the spot. This point of contact allows your team to resolve problems right away.
Offer regular live training videos to demonstrate your products. You can record these and post them on your blog so customers can access them more than once. Use this forum to announce sales events or special product reveals.
Gain Repeat Customers Today
At Bego, we have everything you need to get your business online quickly for one low monthly price. If you want to change your website to gain repeat customers, send us a text, and we will do the updates right away.
Contact Bego today to schedule a free demonstration. We love helping businesses grow.