4 Best Customer Service Tips for Small Businesses
February 15, 2023 at 11:00 am

Do you want to know what makes a small business successful? Read this guide to discover the best customer service tips for small businesses!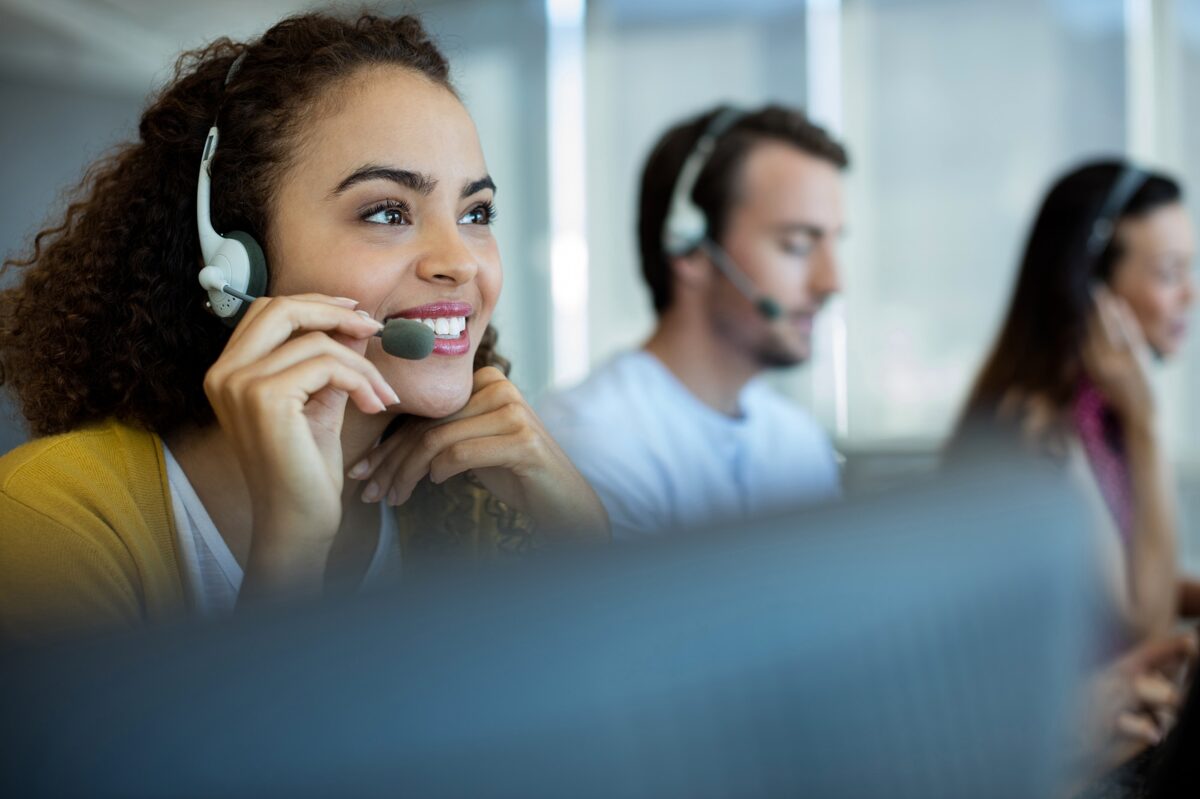 ---
Did you know that the phone is still the most popular way to contact a company? This illustrates a powerful point – business will always be about people.
That's not to say you can't bring technology into the picture. The key is striking a balance.
Especially for a small business, it's crucial to get this balance right from the beginning. That way, you'll impress and retain your customer base going forward.
To ensure your department is effective, we've compiled a brief customer service guide. Read on for our top four customer service tips for small businesses.
1. Hire the Right People
The most important feature of good customer service is a friendly, knowledgeable agent.
So besides effective solutions, you need personable people. While this can be trained, it's better to start at the hiring process.
Whole industries are dedicated to finding the right type of people for a role. Even in your small business, use recruiting tools to identify candidates that are:
Empathetic
Patient
Compassionate
Friendly
Then, even on a bad day, your customers will feel heard.
2. Focus On Speed and Transparency
Consumers value speed more than ever before. So make sure it's easy for people to contact your customer service team. Then they can move toward a solution quickly.
But not all customer service issues can be resolved speedily. In those cases, what consumers need is transparency.
Tell them if there's been a delay. Explain the reasons as best as you can. Always keep them informed of each step of the process.
This approach of frequent, honest contact assures customers they haven't been forgotten.
3. Save Money With Chatbots
To achieve this speed, you may consider bringing technology into the picture. Automated chatbots for example have become extremely popular.
They can save countless manhours dealing with small complaints. This is especially true for small businesses with limited resources.
Automated responses can offer many customers the solution to common problems. This frees up your customer service staff to focus on more difficult cases.
4. Use Technology Sparingly
However, customers will loathe chatbots if they're the only option. If a customer gets stuck only talking to a chatbot, they will likely grow frustrated. Especially if they have a complex issue, they'll likely give up and break ties with your company.
For effective customer service, always offer customers the option to talk to a live agent as well. This accomplishes two things:
Chatbot usage feels like a choice
Those who prefer live conversations will still engage
Combining approaches saves money and time, while not leaving customers without real help.
Apply Customer Service Tips to Your Site
Customer service is increasingly integrating with technology. To make the most of our customer service tips, you need a website that integrates these features.
Would you like a chatbot, live chat, or other customer service feature added to your site? We can help!
BEGO specializes in developing affordable websites for small businesses. But we make sure they look as good as your corporate counterparts.
To start on your customer-service-enabled site, get in touch with us today!