The Benefits of Working With a Responsive Web Design Company
September 26, 2023 at 2:59 pm
Modern websites should be well-suited for all devices. Let's explore the many benefits of working with a responsive web design company.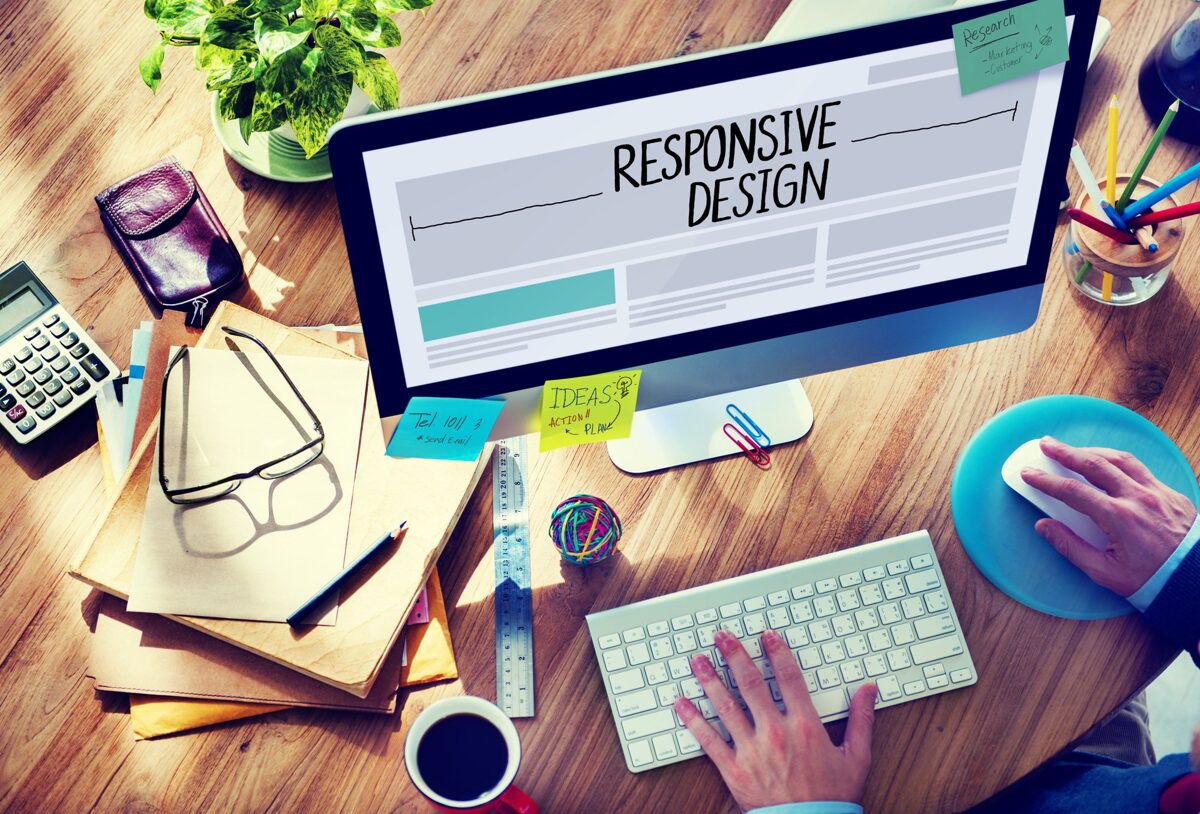 ---
The use of mobile devices is on the rise, and as it stands, more than 55% of all website traffic comes from mobile devices.
The digital world is constantly changing, and mobile devices have become more integral than ever before. If you want people to interact with your brand, you need to have a high-quality website. Part of that means ensuring it works well with mobile devices like tablets and smartphones.
Let's take a look at how you can benefit from working with a responsive web design company.
What Is Responsive Web Design?
Traditionally, websites were explicitly made for desktop computers. Over time, as mobile devices became more popular, many brands started making separate mobile websites to accommodate more users.
Responsive web design is the best practice these days and involves building a single website that can work on both desktops and mobile devices.
Why Work With a Responsive Web Design Company?
Responsive web design services can help ensure your site is well-suited to all devices. You should have a responsive website if you want to get the best results, which can bring many benefits.
More Mobile Traffic
If users access your site from a mobile device and it's not mobile-friendly, there's a good chance they'll simply leave and move on to a competitor's site. A responsive website can massively increase your mobile traffic.
Faster Pages
One of the key elements of web design is speed. Many users will leave a site if it doesn't load fast enough, and well-made, responsive websites are optimized so that the pages load quickly.
Lower Bounce Rates
If a website is appropriately optimized, users should be able to interact with it easily. The more user-friendly your site is, the more likely people will stick around and explore it.
Higher Conversion Rates
Getting people to stay on your site is a step in the right direction, but ultimately, you want to convert new customers. Having a single, high-quality website will appeal to users. Make things simple for them, and they'll be more likely to buy from you.
Easier Analytics Reporting
Analytics is essential if you want to achieve your business goals. Tracking metrics will show you how well different aspects of your website are working. By analyzing this data, you can make better-informed decisions to improve your website, leading to better results.
Improved SEO
SEO is vital if you want to generate more organic traffic. Google's algorithm favors responsive sites, so it will help improve your search engine rankings. Having two websites could also lead to duplicate content that would negatively impact your SEO, so ensuring you only have one website is the best practice.
Faster Mobile Development at Lower Costs
Making a responsive site takes a lot less work than building both a website and a standalone app. As such, you'll save both time and money during development.
Your Responsive Website
If you need to create a website for your brand, building a responsive site is the way to go. This is no small task, so working with an experienced responsive web design company like BEGO is the best route.
Take a look at our Features page to find out more about how we can help your business.