Social Media Advertising Tips You Need to Know
July 27, 2023 at 10:05 am
Social media is one of the best ways to market your company. Here are a few must-know social media advertising tips for your business to consider.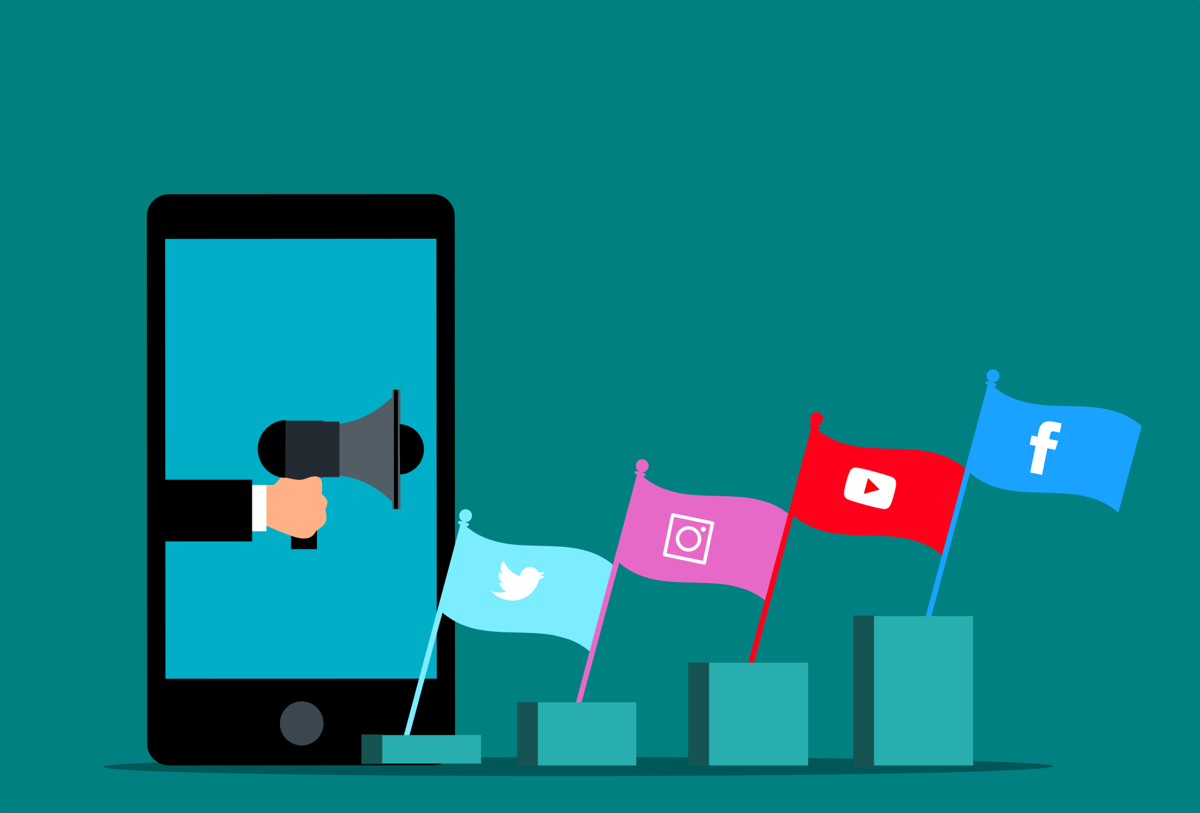 ---
Did you know that 71% of consumers are more likely to purchase products and services based on social media referrals? In the heart of the digital age, connecting with your audience on the platforms they use most is no longer a luxury, but a necessity.
Navigating the world of social media can seem daunting, but with the right advertising tips, it becomes a powerful tool for growth. Interested in harnessing the power of social media for your business? Read on.
Maintain a Strong Website
To attract and retain customers, your company needs a strong website. This is your digital storefront, the first impression for many potential customers. A well-designed, up-to-date website lends credibility to your business and reinforces your brand image.
When customers find you through business social media, they often head to your website for more information. Make sure they like what they see! An engaging website not only shares information about your products or services, but it also tells your brand's story.
Embrace Simplicity
The 'Keep It Simple, Stupid' principle holds true in social media advertising. Too much complexity can confuse your audience and dilute your message. Instead, aim for simple, clear campaigns that communicate your brand's value and engage your audience.
Don't overwhelm your followers with too many messages. This is a common mistake that can make your company social media accounts seem cluttered and uninviting. Simplified, targeted messaging keeps your audience interested and encourages them to engage with your brand.
Choose Your Platforms Wisely
Your choice of social media platform can make or break your online presence. Each platform has a unique audience, and you need to choose the one that best aligns with your target demographic. A robust social media plan will consider the platform's primary user base and tailor the content accordingly.
Facebook, for example, is popular among a broad demographic and make it a good choice for general audiences. Instagram, on the other hand, tends to appeal to younger, more visually-oriented users. LinkedIn is best suited for B2B companies and professional networking.
Choose wisely, and your social media advertising will reach the right people.
Tap into Niche Communities
Beyond the usual platforms, you may find smaller, industry-specific communities. These can be excellent for reaching a concentrated audience that's highly interested in your business.
For example, a local food business might find success advertising on a foodie forum. Or a tech company could engage users on a popular tech blog. A thoughtful social media strategy involves finding these niche communities and becoming an active, valued participant.
Content is King
Your audience craves engaging content. What you post on your company social media accounts matters. Gone are the days when a simple product photo was enough.
Today, you need to capture the attention of your audience with a variety of content types. Share the stories behind your products. Post videos that show your products in action.
Use infographics to educate your followers. Content that informs, entertains, or inspires is more likely to be shared, spreading your brand's reach even further.
Foster Strong Relationships
Social media offers unique opportunities to build relationships with your audience. Respond to comments. Thank people for sharing your content.
Show appreciation for positive reviews. This active communication fosters a sense of community and loyalty among your followers.
Make Data-Driven Decisions
Equally crucial is the use of data to inform your decisions. Nearly every social media platform provides analytics.
You can see what types of posts get the most engagement, the best times to post, and more. This data is a goldmine for refining your social media strategy and maximizing the effectiveness of your efforts.
Unlock Your Business's Potential Online With Our Advertising Tips
With these advertising tips, navigating the social media sphere doesn't have to be a challenge. By embracing simplicity, selecting suitable platforms, creating engaging content, building strong relationships, and making data-driven decisions, you'll be well on your way to achieving online success.
Take the leap with Bruce & Eddy, and let's turn your business social media into a growth engine. Ready to take your business to the next level online? Choose your plan and sign up today!